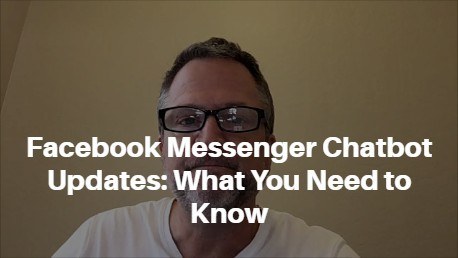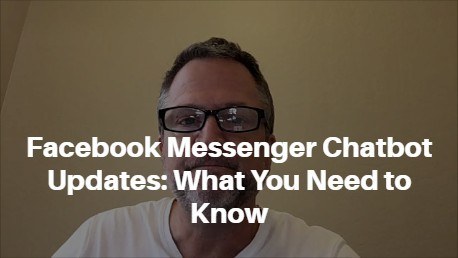 Facebook has posted to their Messenger Newsroom page outlining impending updates to their Messenger platform and how third party services can use it.
This comes in the wake of their privacy/data controversy and in my video I'll give you my take on what it means going forward.
Facebook Messenger Chatbot Updates: What You Need to Know [VIDEO]
Facebook's News Release on Messenger
Here is Facebook's news update (in part) on what they are doing moving forward with Messenger and privacy concerns:
– Conduct an in-depth review of our platform: We will investigate all apps that had access to large amounts of information before we changed our platform in 2014 to reduce data access, and we are conducting a full audit of any app with suspicious activity.

– Inform people if an app is removed for data misuse: If we find developers that misused personally identifiable information, we will ban them from our platform. Moving forward, if we remove an app for misusing data, we will notify everyone who used it.

– Encourage people to manage the apps they use: We already show people what apps their accounts are connected to and control what data they've permitted those apps to use. In the coming month, we're going to make these choices more prominent and easier to manage.

– Require heightened terms for business-to-business applications: All developers that build applications for other businesses will need to comply with rigorous policies and terms, which we will share in the coming weeks.

– Reward people who find vulnerabilities: Facebook's bug bounty program will expand so that people can also report to us if they find misuses of data by app developers. We are beginning work on this and will have more details as we finalize the program updates in the coming weeks.
Watch my video above where I'll outline what I think Facebook will do and what YOU should do.