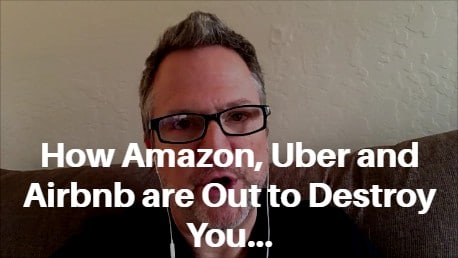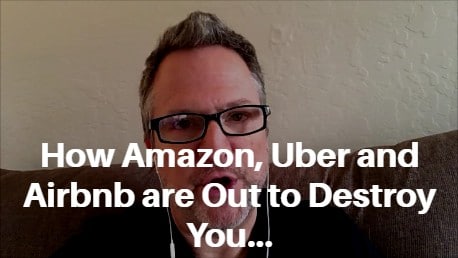 On Thursday we learned that Sam's Club was (IS) closing 63 stores and laying off 11,000 workers.
This is to make way for their expanding ecommerce operations. Translation: This is a cost-cutting move to not only save money but to be more efficient and competitive with the likes of Amazon.
How Amazon, Uber and Airbnb are Out to Destroy You… [VIDEO]

Now let's add another list of retailers who are closing stores in 2018:

Macy's: 11 Stores

Sam's Club: 63 Stores

Kmart and Sears: 103 Stores

J. Crew: 50 Stores

Bon-Ton: 40 Stores

Gap & Banana Republic: 200 Stores

Teavana: 379 Stores

Ascena Retail (Ann Taylor, Loft, Dress Barn, Lane Bryant, Justice): At least 268 Stores

Michael Kors: 125 Stores

This is hardly a new trend as these kind of closures has been the norm the last several years.
But This Always Happens and It's Cyclical, Right??
That USED to be the case.
But now…consider this new era of companies:
– Uber: The largest transportation provider in the U.S. doesn't own a single car.
– Airbnb: The new largest hotel company in the world doesn't own a single hotel.
– Amazon just passed Wal-Mart as the nation's biggest retailer and they don't own a single store.
What is This Telling Us?
The old business model is becoming less and less sustainable. If you refuse to believe this, you frankly have your head in the sand.
The new business model… one based on performance in a virtual world, is creating more, brand new millionaires than ever before…
Great, right? Yes!
For the owners.
But for regular people looking for jobs…this is not. Why? These new era companies don't need as many employees. They contract (look at Uber).
I'll get straight to the point: If you have been thinking that it's time to do something… IT'S TIME TO DO SOMETHING! It's time to start a virtual business (even part-time on the side) and start controlling your own destiny.
When you start paying attention, there are opportunities everywhere around you… and those who have their "antennae" up will be the ones who benefit the most…
I can help.
Don't get left holding the bag when some company arbitrarily decides "we don't need you anymore". Bye.
Reach out. Let's connect.
Give them the shaft for a change…